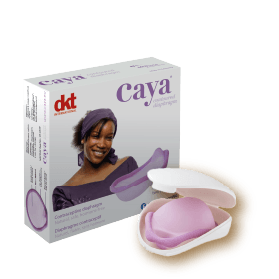 Caya diaphragm is a natural, non-hormonal barrier contraceptive device used only when needed. It is uniquely designed to fit most women.
Caya diaphragm is easy to use once you get a hang of it and it works better with Caya Gel.
No hormones, no side effects
Enjoy the natural feel of sex
Used only when needed
Portable and convenient
Reusable for 2 years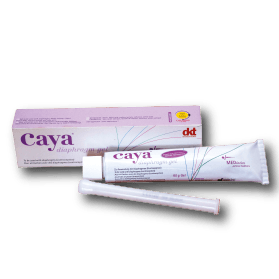 Caya gel is a water-based lubricant that is compatible with latex condoms and increases the effectiveness of Caya diaphragm.
It comes with a vaginal applicator used to re-apply additional gel during sex.
No side effects
Highly lubricating
Natural, pleasant smell
Maintains a healthy vagina and reduces vaginal infection
Reduces the mobility of sperm
Improves sexual pleasure for women who experience pain and dryness during sex